Our Goals
Provide local, timely, and actionable health data and tools to communities and organizations, government entities, and researchers to support and inform strategies and build proposals and plans that advance health and health equity in Wisconsin communities.
Continuously expand the value and reach of the program by motivating:

Improved data through enhanced participation from health systems
Wide-spread adoption of reports and tools through enhanced participation from organizations helping to disseminate reports & tools
Our Story
The Neighborhood Health Partnerships Program was founded in 2019 as a part of the University of Wisconsin Institute for Clinical and Translational Research (ICTR).
With funding from the Wisconsin Partnership Program, we worked with academic, community, government, and health system stakeholders in 2019 and 2020 to build and design an infrastructure that would support our mission and goals.
In October 2020, we launched a pilot test of the program and are taking the next several months to test and learn. We will take these learnings to adapt our program, reports, and tools before a full launch of the program in fall of 2021.
Our Team
The Neighborhood Health Partnerships Program is a collaboration of three partners that bring together substantial knowledge and experience in conducting and evaluating health and health equity research, advancing partnerships between researchers and users of research, and providing data and evidence to communities to help them identify opportunities to improve health and health equity.


Lauren Bednarz
Jessica Bonham-Werling
Korina Hendricks
Taylor Konkle
Haley Salazar
Kristina Stephenson


Victoria Faust
Alan Talaga


Susan Passmore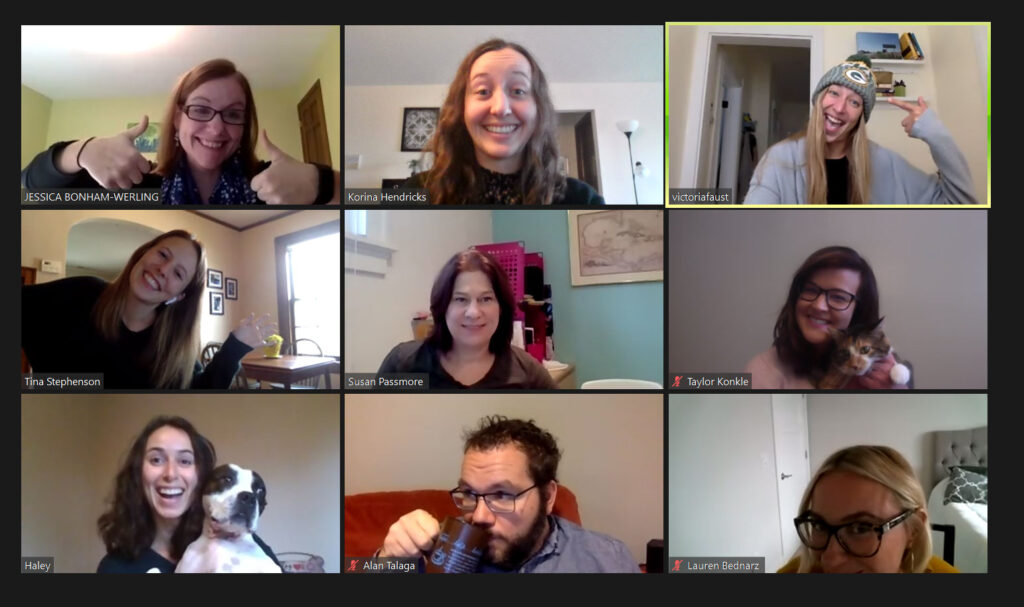 Our Advisory Team
Matt Gigot, MPH // WCHQ Director of Performance Management and Analysis
Marjory Givens, PhD, MSPH // UW Population Institute Associate Director
Sheri Johnson, PhD // UW Population Health Institute Director
Kate Judge, MSSW // ICTR Community Academic Partnerships Research Ambassador
Katie Ronk // UW Health Innovation Program Associate Director of Data Operations
Maureen Smith, MD, MPH, PhD // Director of the UW Health Innovation Program and UW ICTR Community Academic Partnerships Core
Christine Sorkness, RPh, PharmD // UW ICTR Senior Associate Executive Director, Workforce Development
Paula Tran Inzeo, MPH // Mobilizing Action Towards Community Health (MATCH) Director
Neighborhood Health Partnerships Program Pilot Launch
We are pleased to announce the pilot launch of the UW ICTR Neighborhood Health Partnerships Program (NHP). Finding timely and accurate local health data – health information at the sub-county level – is a challenge we all face when prioritizing, scoping, implementing and evaluating health and health equity work. Health information is often only available…